Vic has been composing and producing original music for broadcast and commercial clients for over 15 years, working with advertising agencies, production companies, and TV stations. He's also created hundreds of parodies for radio stations around the country. After all… everyone needs a good laugh, and everyone loves music. So it only makes sense to put the two together!
In addition to commercial and broadcast music work, Vic's supervised a wide variety of private recording projects as well… from contemporary Christian to rap; from children's choral to Latino. He's produced over 20 independent albums, and regularly works with artists in all styles of song.
And finally… There's no greater music than that which worships the Creator of all music! Vic counts it a great joy and privilege to lead worship at venues around the country, having produced several praise and worship albums.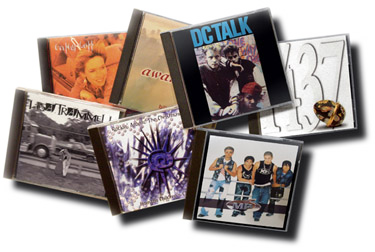 CLICK HERE TO PLAY
just a few examples of Vic's work, including his original music commercial demo.
Use the pull-down menu to switch between genres.